Trip Wire Marketing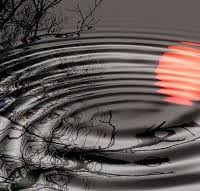 Consumers today are leaping out of one segment into another as they seek to fulfill customized innovation. Consumers are becoming increasingly brand-savvy and play a powerful role in inspiring new solutions as they build relationships with brands. Changing patterns in consumerism undoubtedly affects what products people buy and what brands they prefer. Marketers are aware of this and often design their strategies based on customer life cycle trends, known as Trip Wire Marketing, to identify and differentiate evolving customer segments. The theory behind "trip wire" marketing is to identify customers that demonstrate different behavioral patterns than the norm and to take advantage of the opportunity to increase customer value through ongoing CRM or Life Cycle-based marketing. While change in consumer behavior is measured over time it is important to identify whether the value of a customer is rising or falling.
Knowing and understanding the Customer Life Cycle is the most powerful marketing tool you can have. Marketers continually need to reassess changes in consumer behavior from a customer-oriented perspective. In all activities, customer satisfaction is the key to continuing to earn profit which enables us to grow wealth. It is not enough to sell to a customer one time; we need repeat business and word-of-mouth endorsements. Unhappy or disgruntled customers will go to our competitors who do satisfy their expectations or find alternative products or services that fulfill their needs. It is therefore true that the customer is central to our efforts and it is clear that in order to be competitive in today's marketplace, one needs to understand the customers' expectations and be capable of providing products and services on target the first time, every time. Trip Wire marketing is a cycle of constant replication of action and reaction between customer and marketer, providing there is mutual value in the relationship.
Exceeding the expectations of cutting-edge consumers is viagra original ligne becoming increasingly challenging because product life cycles that included two to four years from concept to production are now in many cases one to two years from concept to obsolescence. Albeit, it is the ability to thrive under conditions of constant and unpredictable change that achieves rapid response to customer needs. And because technology is accelerating in some areas and flattening in others, success will go to those who are positioned to capitalize on these changes and capable of reacting quickly to accommodate the changing forces in the marketplace as well as the ability to react quickly to technical or environmental surprises. The entire customer experience is linked to tangible and intangible aspects of the customers' experience with our product or service including reputation, image, or ease of purchase.
Companies are national, but business is global. National and political borders are transparent to nearly all aspects of business, even those not directly involved in the world https://www.acheterviagrafr24.com/achat-viagra-cialis-levitra/ marketplace. Customers in the global marketplace expect more value from us due to the availability of high-quality products and services and the swift responsiveness of our competitors. It is therefore vital that we understand all of these elements of the customers' expectations if we are to remain ahead of the competition. The future belongs to those businesses that clearly define their customers, understand their expectations, and cost-effectively produce quality products and services that satisfy those expectations the first time, every time. However, you need to acquire important internal bench marking knowledge by evaluating on a regular basis what your competitors are doing; by identifying not only which of your competitors are recognized as the best in class but also the processes and practices that make them so; and by assessing how your product or service and its associated processes compare to the best in class. Recognizing when an average customer is ready to become a best customer involves a fair amount of detailed data mining to help you forecast probabilities and trends to identify emerging consumer behavior patterns and establish relationships. This process, called predictive modeling, helps direct marketers and data analyst's better target customers, discover new market opportunities, manage risk and profile the customer according to gender, age, and purchase history.