Custom Publication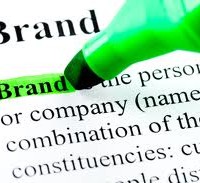 The intention of distributing a trade or corporate periodical (magazine, newsletter, ezine) is to inform customers (or viewers) of new products and to build brand awareness. Corporate periodicals include articles, product reviews, and sales promotion features such as coupons, special offers, rebates and advertising.  BIZculture is able to edit supplied material, write original copy as required, and design advertisements.
An in-house magazine is an important tool to communicate with employees, colleagues, service providers and customers. It is a vehicle to announce important information, congratulate staff on triumphs and significant milestones, inform the entire readership of the company's achievements, and welcome new personnel; it also provides the opportunity to publish features and incentive programs intended to boost company morale. However, most companies do not have the time or expertise to produce an in-house magazine; instead they outsource the task to professionals like BIZculture.
BIZculture is able to produce the perfect in-house magazine, including content collection and generation, professional typesetting and layout, page make-up, proofing, scanning, printing, binding, and delivery of the consignment to your door ready for distribution.
There are many benefits to publishing your own company magazine. An in-house magazine builds camaraderie and loyalty among employees and is an excellent platform to exchange ideas to grow the company.
The in-house magazine can also serve as an illustrated service or product catalogue.
Having a company magazine validates the business as an authority in its field

. Invite 

employees, peers and clients to share opinions (and complaints). 

A magazine that encourages collaboration and leadership among its employees benefits from their increased productivity, which contributes to enhancing workplace harmony.

The magazine might start off as an in-house publication, but it can be developed into a stand alone profitable product. You could 

accept advertisements from non competing businesses whose services and products reach out to related customer needs.
In order to produce a corporate periodical from scratch BIZculture must be familiar with all aspects of the company. We will develop a custom image for the publication, including content, style, graphic design and layout, objective, and illustrative material.
Contact Theresa (ecottage@gmail.com) to write or edit articles, product reviews and in-depth features. BIZculture is able to undertake artwork for illustrative material (photography, computer graphics, and original fine art), layout and printing.